The Home-selling Experience
From your first conversation with us to the moment the proceeds from the sale of your home are in your hands, we take care of every aspect of the process. We are at your service as professionals and specialists on every scale, across marketing and advertising, technology and storytelling, presentation and documentation.
We know how, when, and where to best capture and convert buyer attention toward your home. Combining the latest technology and marketing strategies, we personalize the experience for you and your property.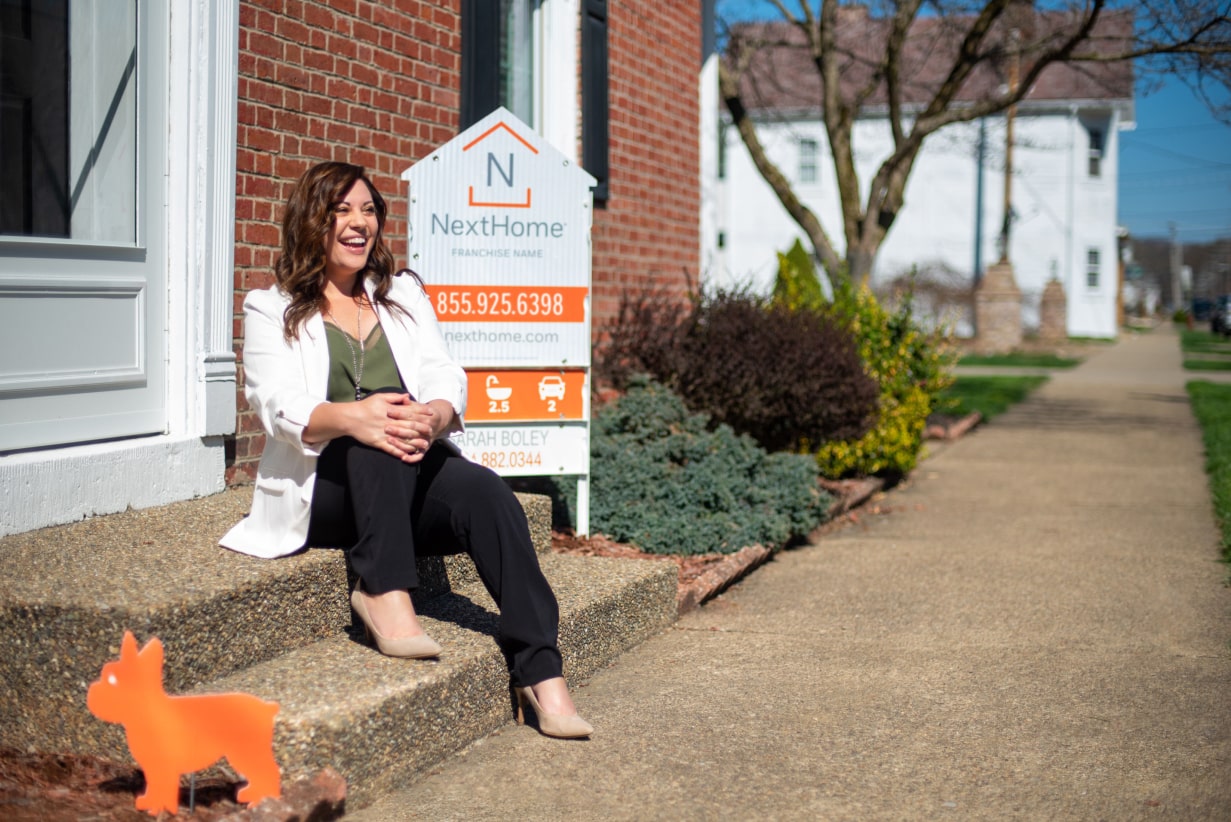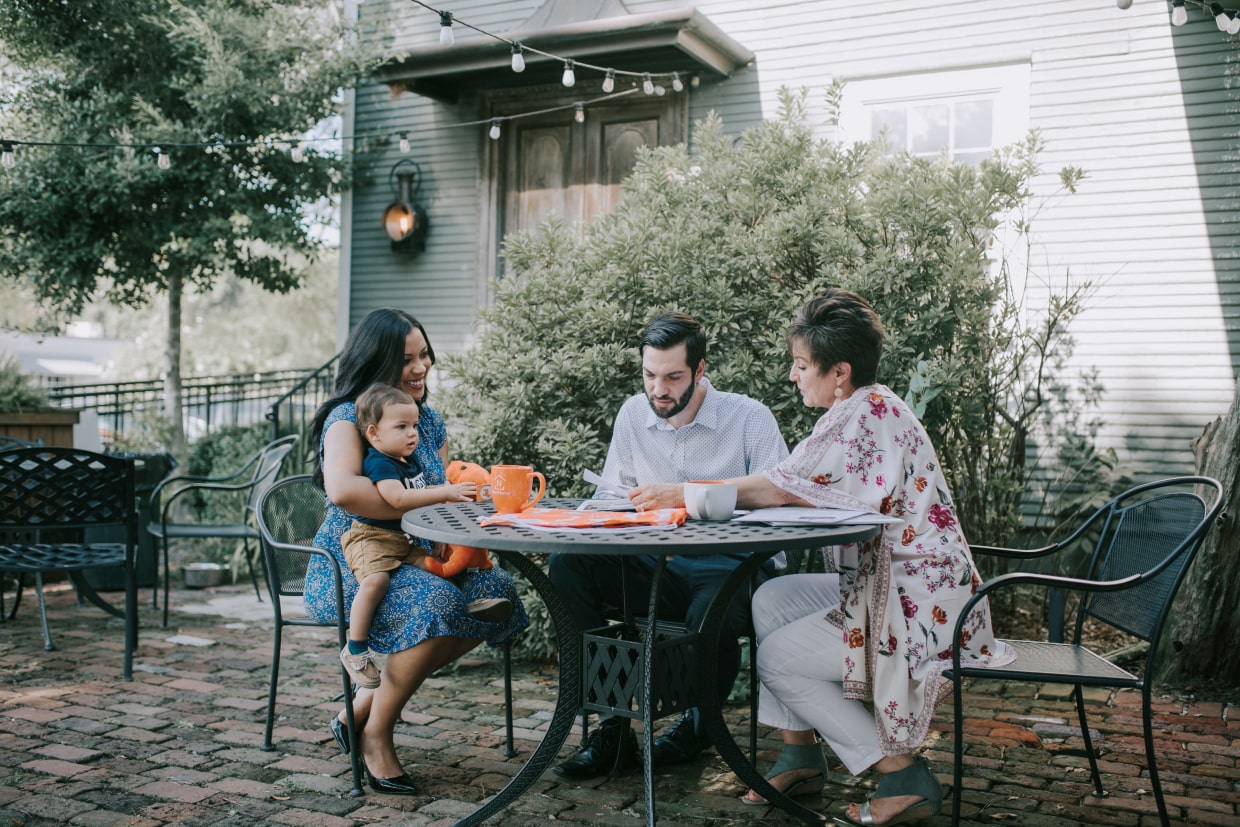 Selling Your Home, the NextHome Way
Testimonials
" Tanya wasted no time in clearing time in her schedule to show us around to help us find our vacation/retirement condo. We were only in Kona for a week and she made sure we were able to see everything we had an interest in and offered very sage advice at our request. She facilitated the organization of the escrow and lender agencies' communication with us and we signed an offer within the week. Tanya made sure we had no questions left unanswered and that we were comfortable with our decision. I highly recommend Tanya and her team. "
- Melissa Shields (Educator)
" Couldn't find a more capable and personal friend to work with. Helped us purchase a one acre lot in Ka Aina Pono and sell a one acre lot in Kealakekua Bay Estates. "
- Bruce Nelson, MD (Chief Medical Officer, Kona CBOC, VAPIHCS)
" Tanya sold two homes for us under difficult circumstances. We were on the mainland and one of the home was our Mother's. Tanya went above and beyond to make sure both homes were clean, repaired where necessary, and the landscaping kept up during the sales process. If you need someone to work for you, she has our highest recommendation. "
- Marilyn Hutchison
" Tanya is incredibly organized and has a wealth of knowledge in the Kona area. She has helped my husband and me on several real estate transactions very successfully. "
- Myrna Fant
" We hired Tanya to help in the pursuit and purchase of our new home in January. Currently we have her working on the sale of our condo in the Waikoloa Resort area which is currently under contract. She has been extremely helpful and knowledgeable pertaining to the purchase and selling of property in Hawaii. She has been in constant communication with us as were her coworkers. We are extremely happy with the service provided by Tanya and Windemere. "
- Bob & Victoria Serrao (Retired)
" We have used Tanya as our Real Estate Agent for many years to handle both sales and purchases of our properties. Tanya has proven to be knowledgeable, professional and ethical. We would recommend her services without hesitation to anyone requiring the assistance of a real estate professional. Steve W "
- Steve and Mavourneen Wilcox
" Tanya was a pleasure to work with. Her communication skills and her availability made us feel like a priority. In the 10 days we were in Kona she gave us an informational tour of the area, booked showings and actually found our dream "home" before we had to leave. She had referrals for all the other professionals we needed to complete our purchase. She orchestrated all of the necessary details through the end of a fast and successful escrow. Tanya even helped us purchase items we needed to furnish our new place since we were off island. We appreciated how punctual, knowledgeable and friendly Tanya is. We highly recommend her and if we ever have future Real Estate needs we are calling TANYA! "
- Jean Luis
" Tanya was a great help to us while we searched for our Hawaii home. She was incredibly patient as it took several years to find the right property and she never seemed to tire of driving us to various neighborhoods to help us find the right location. We eventually bought a plot of land in Waimea but soon realized we wanted to live in a more rural setting. Tanya came to our aid yet again and her knowledge of the island along with a very good understanding of our requirements finally paid dividends and she found us a lovely house that we've turned into our home. If you are looking for someone who listens to your needs, greets you with a warm smile, has a positive attitude and works hard to find a home that's meant just for you, then we thoroughly recommend Tanya. "
- Loretta and Jim Wickenden (CEO and Director of Latilla LLC (a financial risk management company))
" Tanya Powers closed 3 escrows in 6 weeks for my husband and me. All escrows went remarkably smooth! Tanya was a true professional every step of the process. It is with utmost confidence that I recommend Tanya Power's services! "
- Linda Churches
" Tanya helped me immensely in the sale of real property during a difficult probate matter. She is diligent and trustworthy as well as very easy to work with. I highly recommend her. "
- Kimberly A. Jackson, Esq. (Attorney)
" Tanya has helped us with several real estate transactions both as a buyer and a seller and has made everything seamless and stress free! She has been in the real estate business many years and knows it inside and out. We would highly recommend her! "
- Bobbi Johns
" Tanya Power has truly been the best realtor we have ever had. This is our seventh move and my husband and I have never had a realtor who has gone more above and beyond for us than Tanya. She worked with us while we were out of state and made herself available evenings and weekends. Thank you Tanya for helping us find our new home. "
- Susan Barnett
" Tanya is a very seasoned and true professional in our industry. I am honored with every opportunity I have to team up with Tanya and her clients. She handles every transaction with efficiency and care. Her clients are always in good hands with her. I would highly recommend Tanya Power to anyone looking to buy or sell real estate in Hawaii! "
- Tia Tagavilla (Escrow Officer, Fidelity National Title & Escrow of Hawaii)
" Being from the mainland,my wife and I had much to learn in our desire to purchase real estate on the big island. Tanya turned out to be the perfect choice. Whether it was a question about a particular area, an insightful observation or a key recommendation,Tanya was the best choice we could have made. Thank you Tanya for making our real estate dreams come true. "
- Gordon Luis
" Tanya is by far the best real estate agent I've ever worked with. She's sharp as a tack, direct and honest. I trust her judgement completely. I've worked with her as both a buyer and a seller with excellent results each time. Tanya's extensive knowledge of the real estate market on the Big Island is a huge asset both for negotiating price and finding that perfect home. She knows how to drive a transaction from beginning to end and easily navigates the barriers that often arise in Hawaii real estate deals. She has a terrific ability to hone in on her clients' priorities and match them with the perfect property. She found us our dream home, navigated a very complex closing due to decades-old title defects, and managed to get the deal closed on schedule. She sold a lot for us that could've sat in the market for years, but she knew how to connect the right people with the right properties. She does this all with a smile and a quick phone call to the right person. I highly recommend Tanya for anyone looking for an agent. "
- Sandra Fraser (Attorney)
" Tanya is the best. She is very responsive, honest, and knowledgeable. She goes above and beyond to make sure everything goes smoothly. We definitely benefitted from having Tanya on our side for both of our home purchases, and if we ever buy another, you know I'll be calling her first! "
- John Anderson
" Tanya is professional, knowledgeable, personable, direct, and forthcoming. She gives great advice, listens empathetically, and is always focused on what's best for the client. She is a pleasure to work with, and an invaluable ally in navigating real estate deals in Hawaii. "
- John Rozell (Manager)
" Tanya is an excellent realtor! Top Gun! I can highly recommend her without hesitation. If you want to buy a home or sell your home and want all the details to go as hassle free as possible Tanya is the Realtor to get it done. She will do all the heavy lifting and her experience with the Big Island Real Estate Market is vast. In addition, she is trustworthy and extremely accomplished and always look out for your best interest. My husband and I just bought a new home, Tanya was our agent, the whole process took less than 3 weeks. She is truly an amazing Realtor ( 5 stars in my book). Thank you Tanya. "
- Mavourneen Wilcox (Senior Project Manager)
Previous
Next